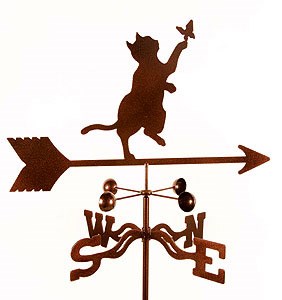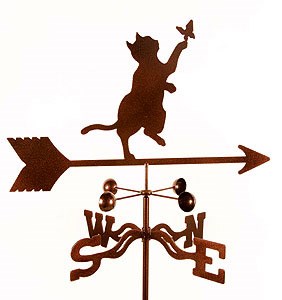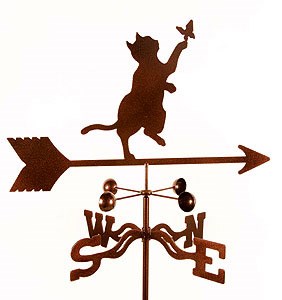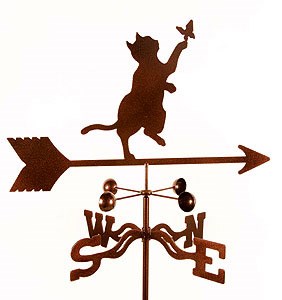 Maine Coon Cat Weathervane
Our impressive Main Coon Cat Weathervane rules the winds of your personal domain with spectacular style and makes an unforgettable outdoor decor statement showcasing your love for this magnificent animal.

Proudly hand crafted in the USA with intricate detail using 14 gauge steel, our weathvane is laser cut in one piece, minimizing welding and yielding a sharp, clean look. Our special Main Coon Cat Weathervane comes with a one year warranty on the finish and a lifetime warranty on all workmanship. Your garden will meow with delight when a breeze blows through this stunning Main Coon Cat Weathervane.